SYLTBAR
Fine Wine Sampler
From the same Italian winery that brought you Mr SYLTBAR Premium Prosecco & Mrs SYLTBAR Sparkling Rose: we introduce our line of Fine Wines, easy to bring anywhere and to use everywhere.
Here's what is included in the SYLTBAR Fine Wine Sampler.
You save $10.00 plus complimentary shipping.
*Latest vintages available. Please see each product page for the specific vintage year.
All SYLTBAR wines are time – honored with the value of a long fermentation. The grape has time to develop to the full ripeness. Other Brands like to skip the long fermentation process (time is money) and they have to use much more sugar to make the wine taste full. A set of actions has always guided our wine producer with maximum respect of health for human beings
Very Low Sulfite Wine
Sulfites are a natural by-product of the fermentation process that act as a preservative against certain bacteria. A short fermentation process doesn't produce enough sulfites to preserve a wine for more than a few weeks, which is why added sulfites become necessary. Wine ranges from about 5ppm (5 parts per million) to about 250ppm/L. The legal limit in the US is 350ppm g/L. We are transparent, that is why you will find the filling date on our Mr and Mrs SYLTBAR bottles.
Vegan Wines
The majority of wines are not vegan or even vegetarian friendly. All wines are cloudy and contain microscopic molecules. Our wines stay in the tank long enough to self-stabilize with the slow sedimentation of these particles. 95% of the wines contain clarifiers like egg white, gelatin and fish bladder to clear out those particles. Time is so essential for a 100% natural produced wine.
Organic / Green Project
SYLTBAR wines are much more than simply Organic. The Green Project is a set of actions, behaviors and procedures that have been put in place to contribute to the environmental sustainability of our business, respecting the existing territorial balance. "Social responsibility" has always guided our wine producer with maximum respect for the communities in which the winery operates. 100% no Additives
Customer Reviews
100
reviewers would recommend this product
Write a Review
07/14/2022
Kate S.

United States
I recommend this product
Delicious
I have not tried all of them yet but the 2 that I have tried are delicious. I am typically not a Pinot Grigio fan but I really liked this one. It is light and crisp. I will be buying it again. The Junior was decent but didn't like it as much as the Pinot Grigio. Looking forward to trying the other two.
Dear Kate, we are so happy that you like our White Linen, the Pinot Grigio. Junior is also a Pinot Grigio and called Ramato because the original production of a Pinot Grigio gets fermented with the skin, of course completely different to the White Linen, but it is always up to the taste. We have so many Junior lovers, because a Ramato to find in the US Market is very seldom. Let us know how you liked Silk and Cashmere.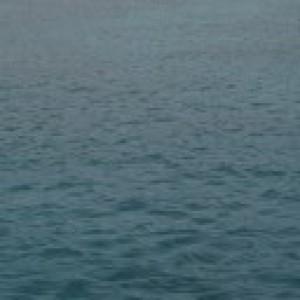 LV
07/11/2022
Loretta V.

United States
I recommend this product
my favorite wine!
Syltbar's products are dependably gorgeous tasting wines that leave you with no headache or after taste. Even my husband, who usually only drinks European beer, enjoyed drinking these wines.
Dear Loretta, we couldn't agree more, who wants to have headache's after enjoying a bottle of wine ! Looking forward to see you again
04/19/2022
Bruce T.

United States
I recommend this product
Syltbar whites
Great wines full-body wines with lower calories
Dear Bruce, thank you for letting us know that you love our still wines as much as we do. A very good edition to our Mr and Mrs SYLTBAR.
11/06/2021
Angelina R.

United States
I recommend this product
Italian wine fan
Italian wines are my favorite so I am biased, but these wines taste amazing and the fact that they are low in sugar make me a customer for life.
Wine Sampler set
I really like the wines in this set, but I am more of a red wine person and I really wish there were a variety of Reds available, maybe in the future? These wines are very good though, and I like the low sugar compared to other wines
Best Prosecco what I ever had
I discover SYLTBAR at Wined Up (https://www.winedupnyc.com/) in New York and the bartender convinced us to get it and boy was it amazing! Now I decided to become a Fine Wine Club Member. I love all the wines! I even sent my mom a box of the Prosecco for mother's day!!