Sparkling Wine Sugar Comparison
Glucose (mg/100ml)

Syltbar

Zardetto

Chandon

Santa Margherita

Veuve
Cliquot

Mionetto

Moet & Chandon

La marca

Ruffino
Glucose (mg/100ml)

Syltbar

Zonin

GrahamBeck

Chandon

VeuveCliquot

Mionetto

Moet &Chandon

Anna Rose
Ruffino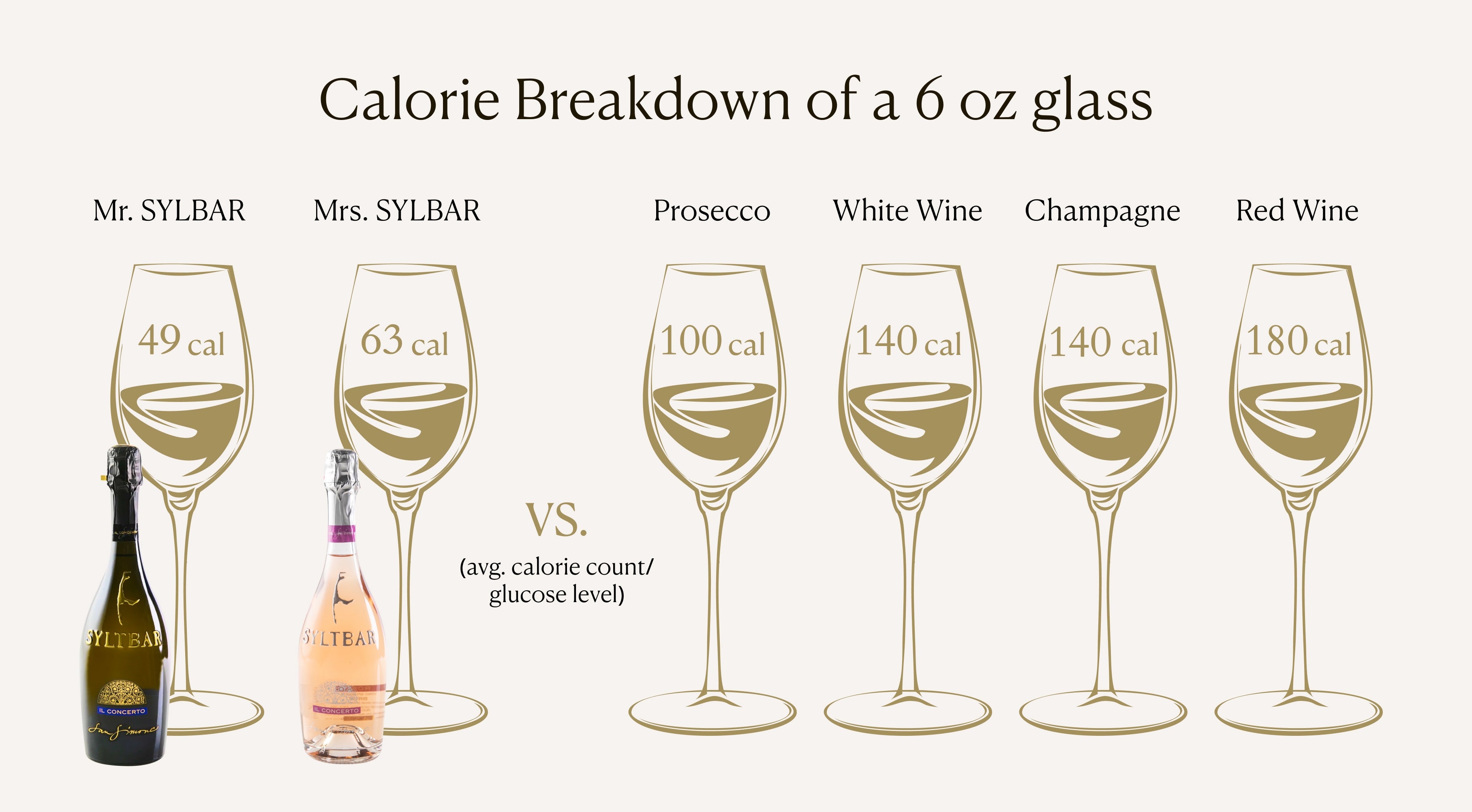 My favorite prosecco
I had this once at a hotel and instantly fell in love. After I was unable to find anyone who sold it, I ordered it online and I am so glad I did. Even my best friend has become an avid Syltbar customer. So crisp but not too carbonated. Literally 10/10.
— Kristina K.
Syltbar is my Fav!!!!
I am in love with this sparkling. It's my favorite. I can't purchase it in St. Louis so I love the ease of ordering it online. I serve it at all my get togethers and my friends fell in love with it too!! It's so refreshing and the low sugar content is definitely a bonus. I will never drink another Prosecco or Sparkling Rose.
— Carol H.
The perfect pair!
I order this wine by the case. It's absolutely delicious - crisp, not too sweet. I have a bottle in my fridge at all times. I's just a plus that this is lower calories and less sugar than all other Prosecco's!
— LALICIA P.
SUGAR RESULTS
University of Miami
Diabetes Research Institute
The Diabetes Research Institute of the University of Miami has tested SYLTBAR Premium Prosecco and SYLTBAR Sparkling Rose against other well-known brands. Professor Dr. Camillo Ricordi, former Director of the Institute, compared the Glucose levels of all the Sparkling Wines to find out how much sugar is contained in the wine. The results are shared in this letter
TIME-HONORED PRODUCTION
The very low sugar content is the result
of the Double Fermentation Process
It should not be a surprise that both Mr SYLTBAR Premium Prosecco and Mrs SYLTBAR Sparkling Rose contain the least amount of sugar. Our double fermentation process takes up to four months. The extra time allows the 100% Glera and the 100% Merlot grape to fully develop their flavors. Many major brands skip this additional process to save time and money, so they add sugar to make the wine palatable.
Respect for Nature
The Green Project certification, which you will find on each of our bottles, is a step above organic. Our Winery is farming for more than 100 years and working with the life force of Mother Nature to heal the earth by growing with nutrients and using clean water.
Green Project
The Green Project is a set of actions, behaviors, and procedures that have been put in place to contribute to the environmental sustainability of our business, respecting the existing territorial balance.
Low Sulfites Guarantee
We are transparent in our production. Each bottle is sealed with its filling date in the back, we don't produce large quantities to reduce the production cost, that is why you will not find SYLTBAR everywhere like the other mass produced brands.
Additives Free
The bottle of wine (even expensive, highly-rated wines) can contain up to 72 "allowed" additives. You will find none of these in any of the SYLTBAR Wines, because we give the grape enough time to develop.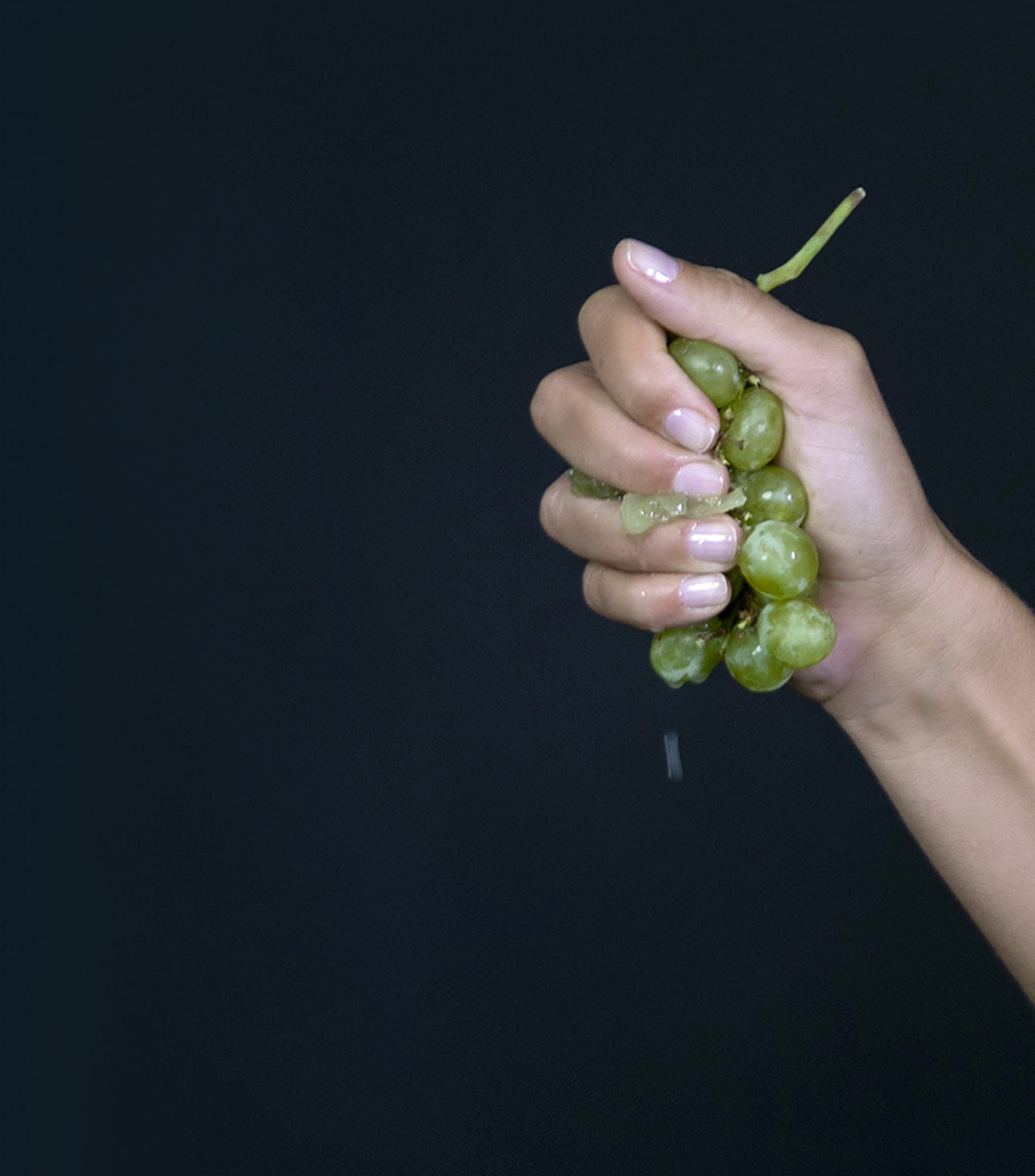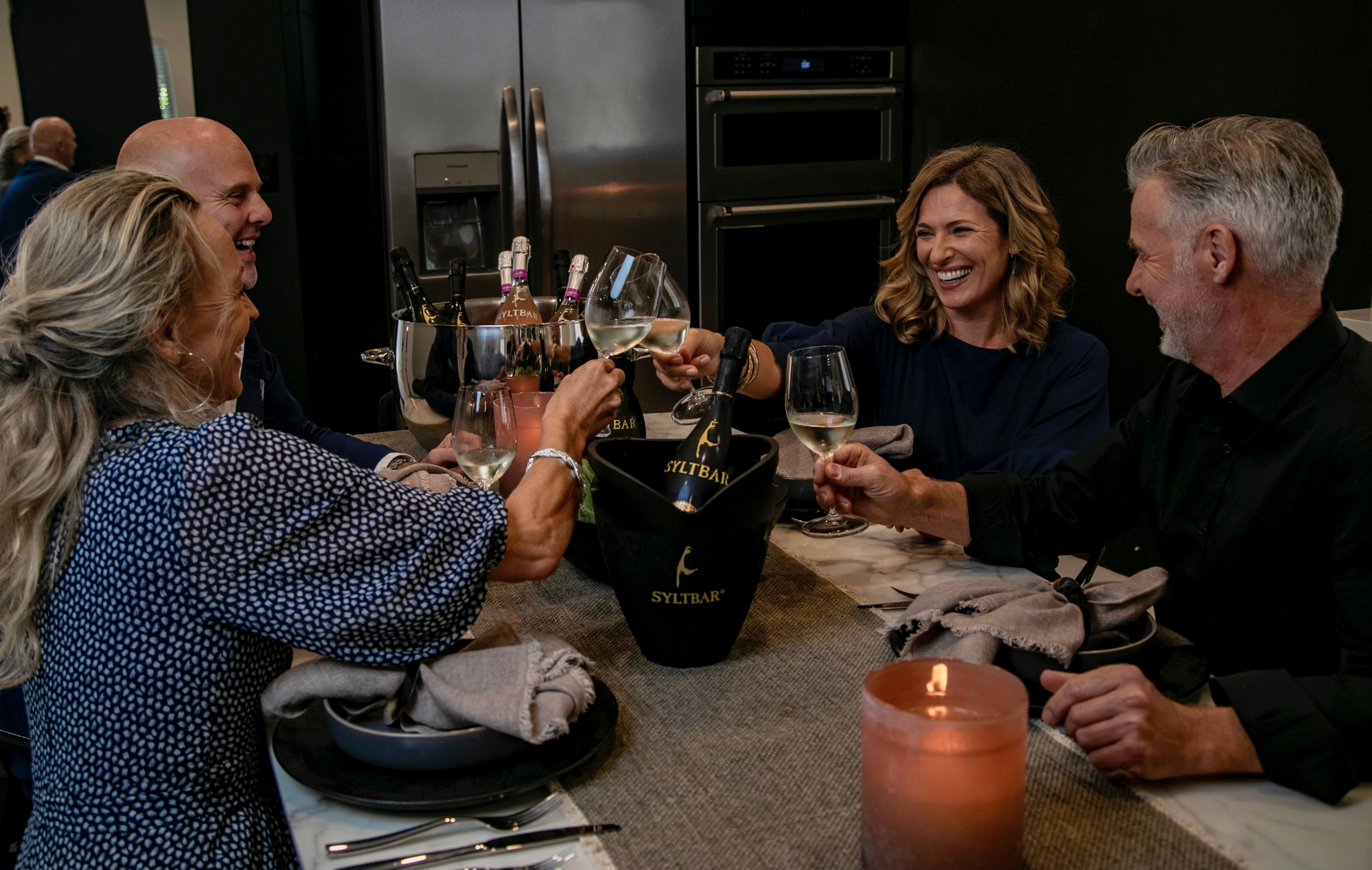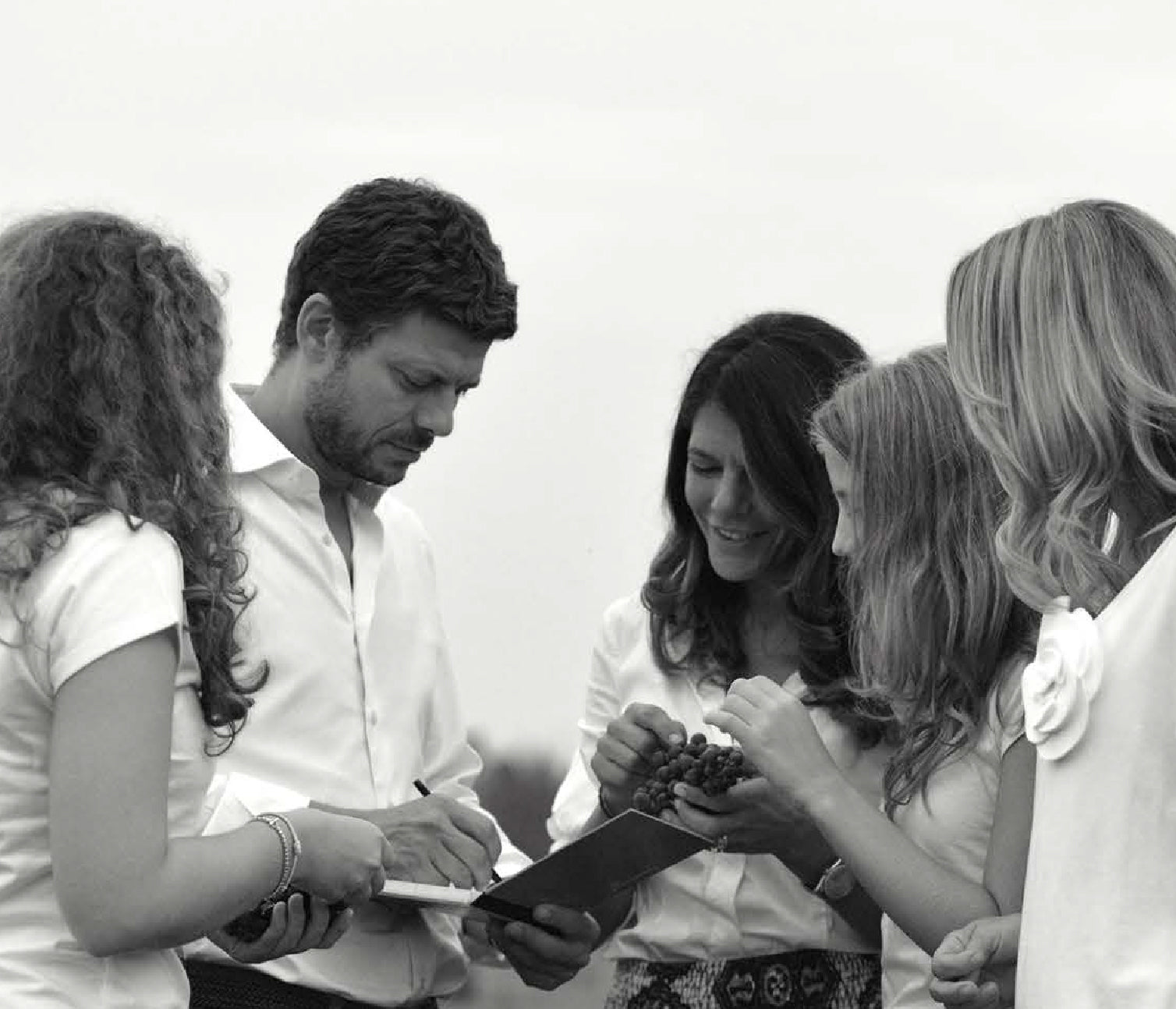 About Our Vinery
SYLTBAR Wine Producer
SYLTBAR's producer is the San Simone Winery founded in 1915 and located at the most western part of DOC Friuli - Venezia Giulia, very close to Venice. Values, responsibility towards the reality with transparency in the working system. Qualified agronomists continuously check the vineyards in order to plan eco compatible operations to achieve the healthy grapes.
SYLTBAR Sparkling Wines
Why was SYLTBAR created?
SYLTBAR was created to bring consumers premium quality wines at non-premium prices. There are so many different types of mass-produced Proseccos and wines available right now that are filled with added sulfites for extended shelf life, and added sugar for taste.

SYLTBAR was created to give you a high-quality Prosecco that you can drink every day. There is no special occasion needed to enjoy a glass of SYLTBAR!
What's the difference between the Prosecco and Sparkling Rosé?
Mr SYLTBAR Premium Prosecco is made from 100% Glera grapes. By Italian Law, Prosecco must contain at least 85% Glera Grape to be labeled as Prosecco. Other Proseccos only contain 85% Glera Grape, and the remaining 15% is a mix of cheaper grapes. SYLTBAR uses 100% Glera Grape and is certified by the DOC.
Mrs SYLTBAR Sparkling Rosé is made from 100% Merlot grapes. Many sparkling Rosés use a Pinot Noir Grape blend. SYLTBAR uses 100% Merlot, which is very rare because Merlot has less acidity.
The type of grape used determines the resulting flavor of our sparkling products. A Sparkling Rosé never can be a Prosecco because of the grape used to make it.
What difference does a 4-month fermentation process make?
The secondary fermentation process for SYLTBAR Sparkling Wine products takes up to 4 months. This is the optimal amount of time to ensure that only fruit sugars are left. The end result is a naturally produced Prosecco and Sparkling Rosé that has no added sugars and no added sulfites.

There are only 1.5 grams of carbs in a 6 oz glass (compared to an average of grams) and 66ppm sulfites in a 6 oz glass (compared to an average of 140ppm).
How many calories are in a glass?
There are only 49 calories per 6 oz glass of our Prosecco and 63 calories in our 6 oz glass of Sparkling Rosé. That's almost half, or sometimes only one-third, the amount of the calories compared to other Prosecco, Champagne, Cava and other sparkling wine because of the added sugar. (Calculated via glucose content)
What's the alcohol content of your products?
Despite the limited number of calories in SYLTBAR products, the alcohol content for both the SYLTBAR Prosecco and SYLTBAR Sparkling Rosé is 11.5%, which is comparable to sparkling wines with more calories.
Can I drink SYLTBAR while I'm on a Ketogenic or low-carb diet?
You absolutely can! The Keto diet is a very low-carb, high-fat diet and is restricted to under 20 grams of carbs a day. SYLTBAR Premium Prosecco contains about 1.5 g of carbs per 6 oz glass and only 0.29 g of sugar. SYLTBAR Sparkling Rosé amounts to 1.54 g of carbs per 6 oz pour and only 0.33 grams of sugar. Enjoy either of these while on your diet - in moderation!