Sparkling Wine Sugar Comparison
Glucose (mg/100ml)

Syltbar

Zardetto

Chandon

Santa
Margherita

Veuve
Cliquot

Mionetto

Moet & Chandon

La marca

Ruffino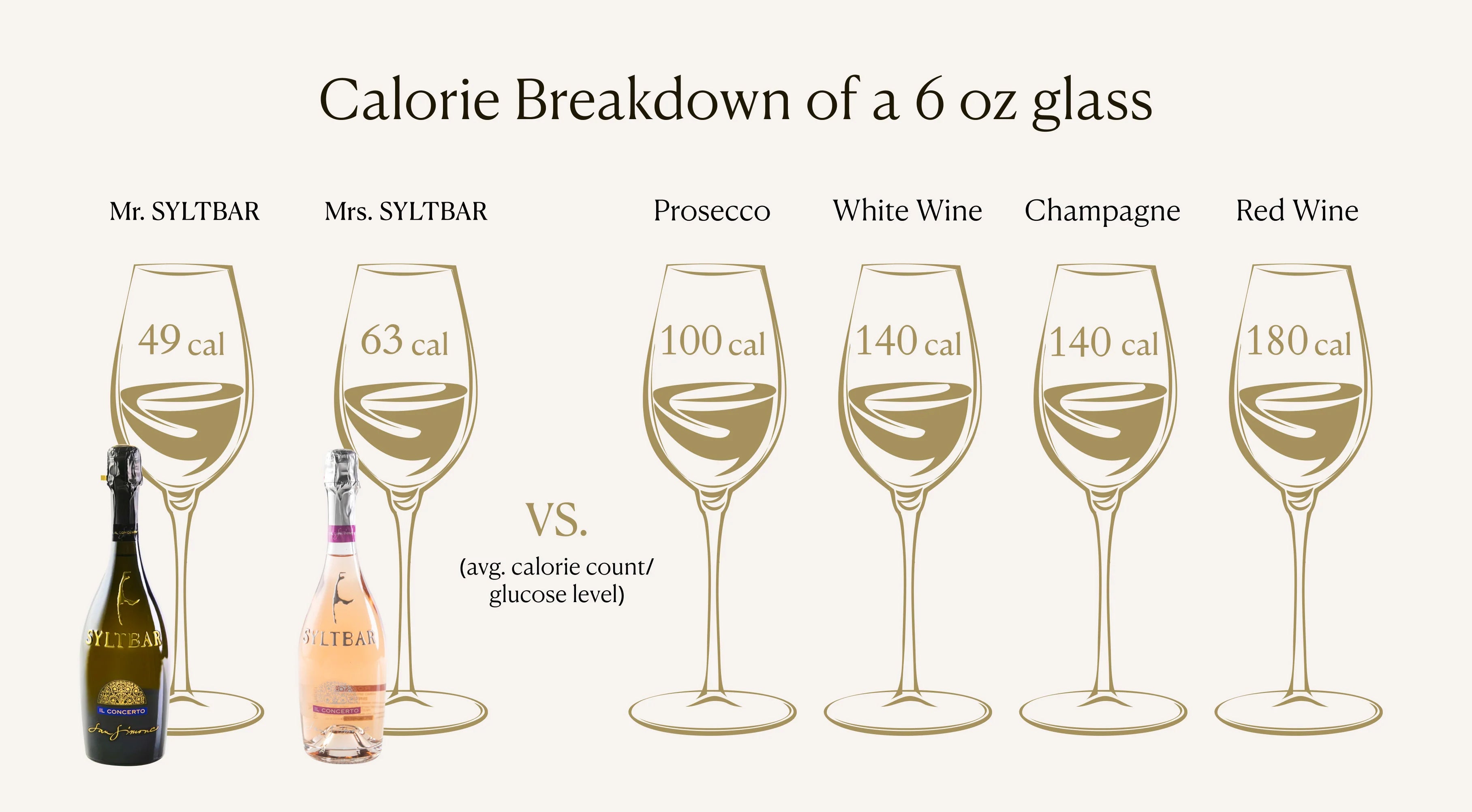 Sparkling Rose Wine Sugar Comparison
Glucose (mg/100ml)

Syltbar

Zonin

Graham
Beck

Chandon

Veuve
Cliquot

Mionetto

Moet &
Chandon

Anna Rose
Ruffino
SUGAR RESULTS
University of Miami
Diabetes Research Institute
The Diabetes Research Institute of the University of Miami has tested SYLTBAR Premium Prosecco and SYLTBAR Sparkling Rose against other well-known brands. Professor Dr. Camillo Ricordi, former Director of the Institute, compared the Glucose levels of all the Sparkling Wines to find out how much sugar is contained in the wine. The results are shared in this letter.
TIME-HONORED PRODUCTION
The very low sugar content is the result
of the Double Fermentation Process
It should not be a surprise that both Mr SYLTBAR Premium Prosecco and Mrs SYLTBAR Sparkling Rose contain the least amount of sugar. Our double fermentation process takes up to four months. The extra time allows the 100% Glera and the 100% Merlot grape to fully develop their flavors. Many major brands skip this additional process to save time and money, so they add sugar to make the wine palatable.