SYLTBAR
Intro Box
The perfect introduction to all SYLTBAR Wines. Still wine? Sparkling wine? Red or white? Not sure which is your favorite? With the SYLTBAR Intro Box, you don't have to choose! From robust and full-bodied flavors to light bubbles, this mixed box contains all of the premium wines SYLTBAR offers. To be secure for each occasion.
Here's what you'll receive with your SYLTBAR Wine Introductory Box: 
You save $15.00 plus receive complimentary shipping. 
*Latest vintages available. Please see each product page for the specific vintage year.
All SYLTBAR wines are time – honored with the value of a long fermentation. The grape has time to develop to the full ripeness. Other Brands like to skip the long fermentation process (time is money) and they have to use much more sugar to make the wine taste full. A set of actions has always guided our wine producer with maximum respect of health for human beings
Very Low Sulfite Wine
Sulfites are a natural by-product of the fermentation process that act as a preservative against certain bacteria. A short fermentation process doesn't produce enough sulfites to preserve a wine for more than a few weeks, which is why added sulfites become necessary. Wine ranges from about 5ppm (5 parts per million) to about 250ppm/L. The legal limit in the US is 350ppm g/L. We are transparent, that is why you will find the filling date on our Mr and Mrs SYLTBAR bottles.
Vegan Wines
The majority of wines are not vegan or even vegetarian friendly. All wines are cloudy and contain microscopic molecules. Our wines stay in the tank long enough to self-stabilize with the slow sedimentation of these particles. 95% of the wines contain clarifiers like egg white, gelatin and fish bladder to clear out those particles. Time is so essential for a 100% natural produced wine.
Organic / Green Project
SYLTBAR wines are much more than simply Organic. The Green Project is a set of actions, behaviors and procedures that have been put in place to contribute to the environmental sustainability of our business, respecting the existing territorial balance. "Social responsibility" has always guided our wine producer with maximum respect for the communities in which the winery operates. 100% no Additives
Customer Reviews
100
reviewers would recommend this product
Write a Review
06/30/2022
Sarah C.

United States
I recommend this product
Love syltbar
I absolutely love the prosecco and sparkling rose. Light crisp and not too sweet. I recently tried the sample box and all are delicious. Not heavy and no hangover thanks to low sulfites. I definitely recommend to everyone
Dear Sarah, you made our day with your wonderful review, We love all our wines, depending on the mood and dish choice.
03/14/2022
Susan G.

United States
I recommend this product
Weight watcher favorite
Great taste and only 2 weight watcher points!
02/15/2022
Christen S.

United States
I recommend this product
No wine headaches
I had given up on wine because I started getting headaches before I finished one glass, RIP if I had two. A friend suggested Syltbar's cab franc, and claimed it wouldn't give me that bad feeling. I picked up a bottle the next time I visited my favorite seafood shop and, as promised, no headaches! Equally important: the taste is great. I've tried 2/3 still whites and they are reminiscent of chardonnay, which I don't care for, so 4/5 stars (though maybe they're perfect chardonnays?). Haven't tried the sparkling yet but so looking forward to it.
Dear Christen, thank you for your honest review and we are so happy to hear that our SYLTBAR Cabernet Franc ( Cashmere) made you happy and you haven't gotten any hangovers. We produce really 100% natural, what is very seldom to find in the US because of the Distribution system. We offer our Intro Box for a special price plus complimentary shipping to make sure you will find your favorite SYLTBAR wine. Everybody has a different taste and it seams like our white wines didn't match your taste, what is totally fine. Please let us know how much you like Mr our Premium Prosecco and the Mrs SYLTBAR our Sparkling Rose after you have tried them. We are looking forward to hear from you. Cheers to that, Louise Hudson
12/14/2021
Annemarie B.

United States
I recommend this product
Excellent quality he quick shipment
Just delicious and excellent. Love Syltbar products.
09/14/2021
Georgia A.

United States
I recommend this product
I love this brand!
easy ordering and always ships quickly. It taste amazing.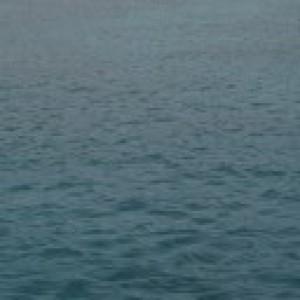 LV
08/20/2021
Loretta V.

United States
I recommend this product
love!
all of Syltbar's wines are yummy and easy to drink
08/03/2021
martha m.

United States
I recommend this product
LOVE! no headache !
My daughter in law turned me on to Syltbar and I'm so happy she did! I like to drink wine but don't very often because it gives me an excruciating headache .I'm very pleased to say I drank every bottle and not even a twinge of one. Also, every bottle was delicious, my favorite being the Prosecco's. I will definitely be buying more soon!
04/26/2021
wendy b.

United States
I recommend this product
LOVE this box
Less sugar and excellent
04/21/2021
Sarah s.

United States
I recommend this product
Intro box
I really liked the whites and sparkling.
04/13/2021
Rachelle H.

United States
I recommend this product
A taste of the best
This is a very nice selection of Syltbar's offerings. Each one is as good as the next. I drink these wines because I don't get any headaches and they are wonderful.
04/08/2021
Jacquel G.

United States
Mix box
The Prosecco is my favorite of the bunch. The cab franc was ok. I liked the pino Grigio was fuller than most. I have not had the rest yet
02/03/2021
Kevin P.

United States
01/27/2021
Eugenia P.

United States
Perfect way to try all of the Syltbar wines!
Haven't tried them all yet but so far all of the wines have been delicious and I have joined the wine club! This is a great way to stock your collection with green and low sugar wine!!
Intro Box
Great offering to get acquainted with the Syltbar wines. Purchased this year as Christmas gifts and the reaction has been superb and the compliments high.
Intro box
I like the sparkling wines and have tried the Pinot Grigio and it is nice. I wish that the non sparkling wines also had less sugar. So far all products have been high quality and delicious with no problems from sulfite allergies.
Intro box
I was already familiar with the Prosecco but wanted to try the fine wines. Tip my hat. Enjoyed them all very much. Exquisite. And easy on the pallet, too. Thank you for bringing such precious quality wines to The U.S.
Cabernet. Franc
I truly enjoyed this wine . I plan to order more to share with friends.
Excellent
I was skeptical but so happy I purchased. I found it interesting that the sparkling rose was so much better than when I purchased from total wine. My two new favorites beside the sparkling wines are the Silk and Cab Franc. I will purchase again.